Shed City
Regular price
Sale price
$0.00 AUD
Unit price
per
Sale
Sold out
We believe that having a Shed which is strong & secure yet functional is the key to a great shed. The robust fully bolted frame and subframe is perfect for added strength. The classic design traces its origins from commercial & industrial structures used in factories, warehouse and storage estates throughout the world. Choosing a Shed City Shed for your farm or industrial area, from our exclusive designs provides you with a structure that others only dream about.


Perfect American Barn | Farmshed, workshop | Rural shed | Machine Shed or Industrial Shed for storage, machine shop, farm equipment, animal husbandry, paddock shelters, stock management / breeding areas, hay storage, man cave or she shed with an area that, unlike tek screw frame cousins, provides maximum clear span usable space through all seasons for years to come.
Gable Roof

9mW (3mSkillion + 3mGable + 3mSkillion) x 9m L (3 x bays) x 4.8m Wall height - 15 & 12 degree roof pitch
Fully bolted Galvanised Clear span portal frame – C150 Uprights and Rafters pre-punched ready to bolt together (no tek screws in frame), C100 pre-punched roof purlins and wall girts for fast bolting together
Colour – Custom Orb Corrugated Roof .47tct (.42bmt)
Colour – 5 Rib Wall sheets & Door sheet(s) .47tct (.42bmt)Colour – Wide Ridge flashing, Barge flashing, Squareline slotted Spouting, Downpipe, wide Wall corners flashings
1 x Steel Sliding Door clear open approx. 3mH x 3mW
1 x Single hinged Door with Lock and Key set located one sheet from either end (reversible) on one side wall (talk to us about free upgrade to locate your door to suit you);
Don't pay extra to anchor your shed - Yes included stumps to be embedded into concrete – making a concrete floor unnecessary.
The ideal DIY Kit Delivered to your Door. (within Shed City std delivery area, minimal extra for next zone or FREE collection from our Factory)
Order now for:FREE Bonus colour combination – limited Time Offer.
FREE Bonus internal wall base flashings to finish the inside lower perimeter neatly – limited Time Offer.
Add Extra features:
All designs can include optional extras such as roller doors, windows, steel sliding doors, double doors, extra wide doors, skylights, ventilators, additional roller doors, extra height, insulation and/or shelf kits.

Need a different size?
 Widths include: Breezeway 3m,3.6m,4m,4.2m,4.5m,5m,5.4m,6m,7m, 7.6m, 8m, 9m, 10m, 10.5, 11m, 12m; (or narrower as per garage range) with enclosed Skillions from 1mW to 6mW as required
Lengths in multiple bays such as 3m, 3.5m, 3.6m, 4m, 6m or to multiples to suit your required length.
 Call for even more options in widths and / or lengths
Wall Heights: 2.4mH, 2.52mH, 2.7mH, 2.8mH, 3mH, 3.1mH, 3.6mH, 3.74mH, 4mH, 4.2mH, 4.5mH, 4.8mH – Need a different height? Call or Email us now.
Roof designs: Gable 10°, 12°, 15°, 22° or Skillion 2°, 5°, 10°
To view some of our work and designs, come visit our displays in Kilmore, Victoria. If you're looking for customised shed designs that fit perfectly with your property and needs, then you need Shed City. We will consult on custom shed builds across all of Melbourne and its surrounding regions in Victoria.
Share
Materials

Our Garages, Carports, Sheds & other structural products are generally all Steel construction.

There are some timber, cubbies and plastic sheds/products.
Tanks & products may be poly.
Insulation products are a range of materials.

Please contact us for more information about a specific product or for assistance.
Dimensions

Width = Gable width or Skillion width

Length = Side wall usually has spouting / guttering

Height = Wall / Eave height

Peak Height = Height to top of Ridge or Highest point of the Skillion roof

Tanks may be diameter, height in inlet and/or outlet

Please contact us for specific product dimensions.
Care information

Steel sheds are like any other painted product and require regular cleaning.

Just like a car the painted finish requires careful gentle maintenance.

Timber, plastic or poly products require regular maintenance.

For care of a specific item please contact us.
View full details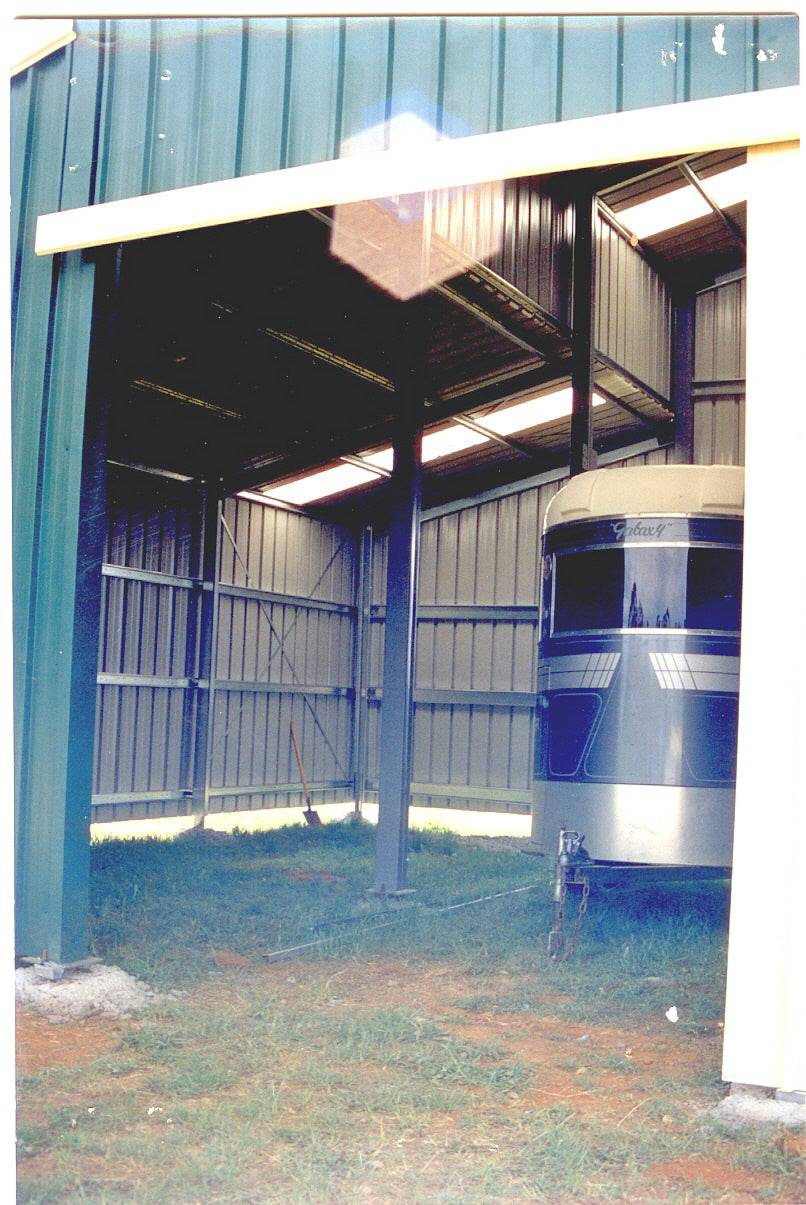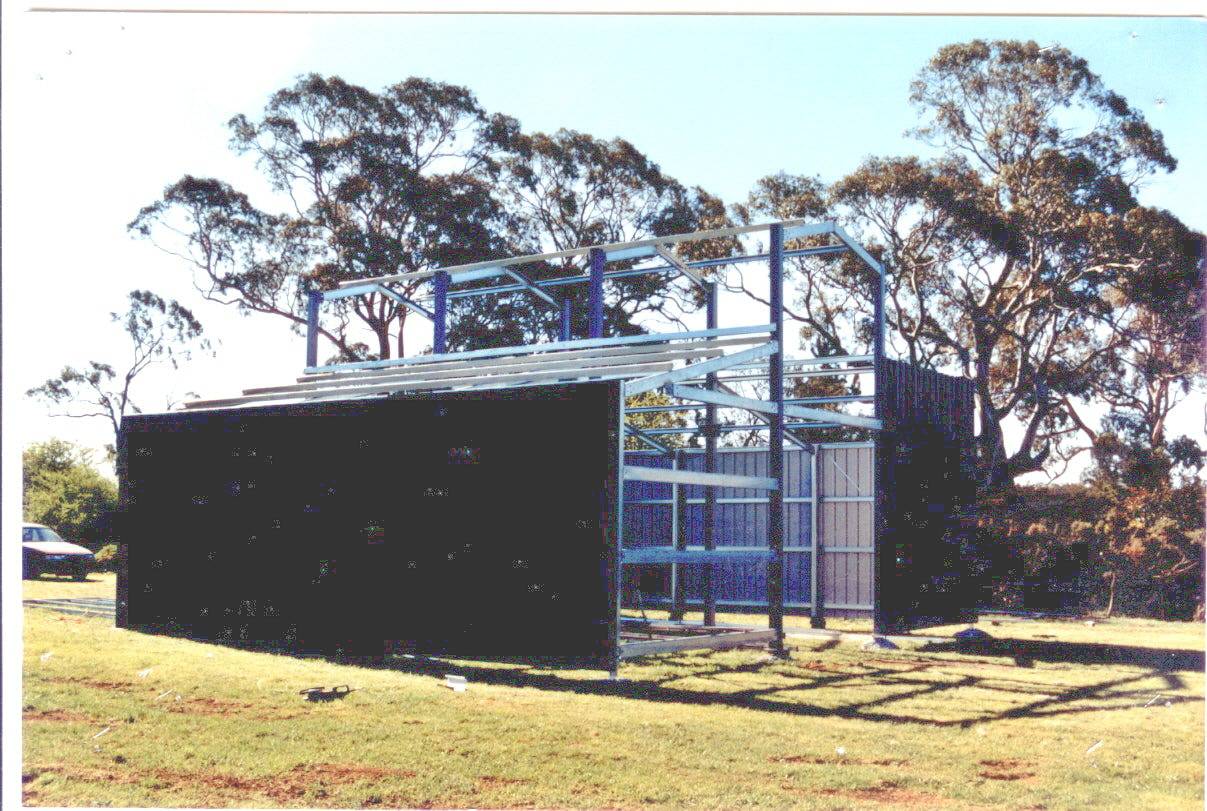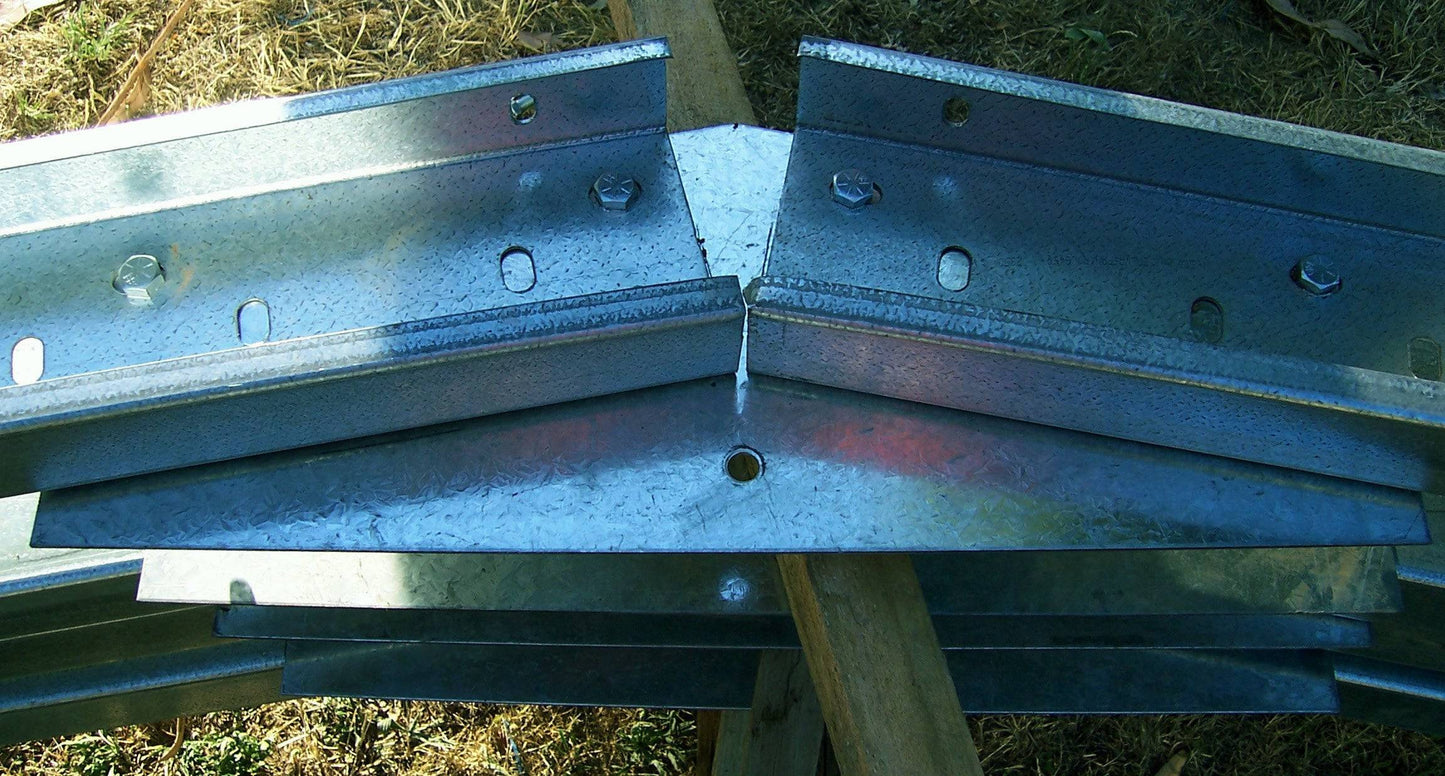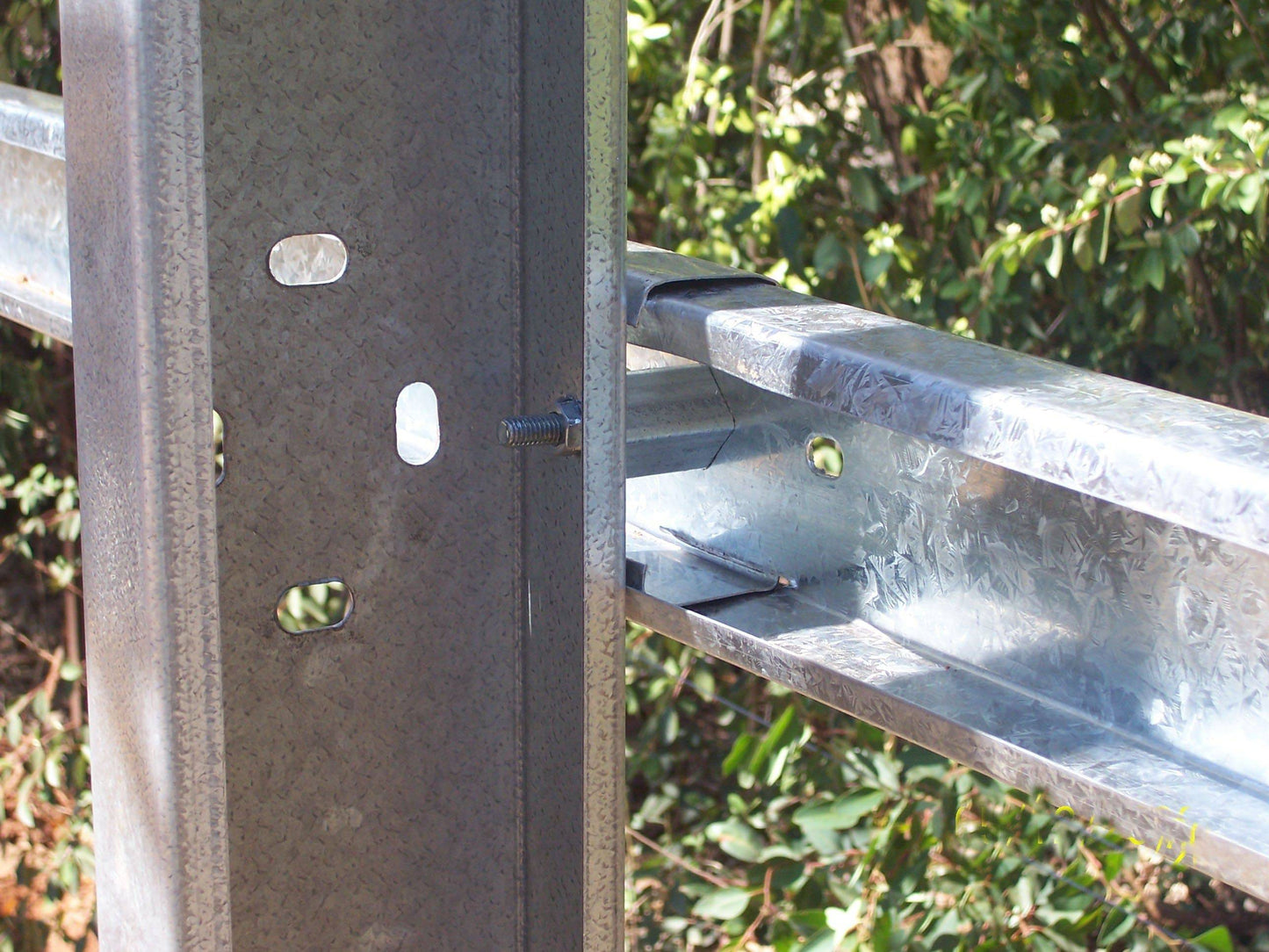 Build Faster, Build Perfection with All Bolted Frames
Proven Manufacture = Superior to Assemble
Designed for Handy person / Owner Builder / Installer
Pre-drilled "C" section portal frames
Pre-drilled "C" section Purlins & Girts
Hi Tensile Bolts & Nuts
Choice of Roofing Sheet Profiles
Choice of Wall sheet Profiles
Huge range of colours & combinations
Quality Flashings, Fixings & Fittings
Custom designs & Made to Order to Suit You!
Request a Quote